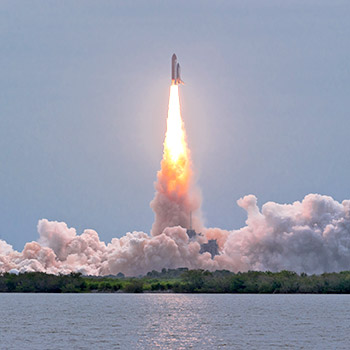 The Team at Hennessy Defense have successfully executed Government programs of all sizes and at all stages. From $100K advanced studies for DARPA to $800M Full Rate Production and Sustainment, our Program Management experts understand how to implement successful programs. Expert Program Managers from Hennessy' Defense can help your teams improve execution.
We offer execution support including Start-Up Leadership, Program Turn-around, Earned Value Management, and Recompete Preparation.
The majority of problem programs can all be traced to poor start-up. Lack of a detailed and realistic plan leads to overruns, technical problems, and missed schedules. Our experts will ensure your start-up and baseline program plan includes the following:
A very detailed and comprehensive Integrated Master Schedule (IMS) with proper linkages and realistic time spans
A well defined Cost Baseline with clear work packages, cost account responsibilities, correctly valued milestones, and review plans to make sure the program closely monitors cost
If Earned Value Management System (EVMS) is required, our experts are seasoned in setting up the integrated EVMS baseline that can be used to measure programs status each month.
A program specific and realistic Risk Management Plan with strong mitigation steps that can be monitored and tracked on a regular basis
A Subcontract Plan that ensures very close review of your subcontractor status
A Small Business Plan to drives your team to achieve goals defined in your proposal
A Manufacturing Plan to ensure smooth transition to full rate production
A Test Plan that covers every detail of Pre-First Article internal Testing, First Article Testing, Qualification Testing, Field Testing, Full Rate Production Testing, and Sample Testing. We also understand Maintenance Demo's, Reliability Demo's, and all other Logistics Readiness testing that may be required on your program.
When a program is in trouble, outside help and a major course change can often be the only way to turn a team around and right the ship. The Hennessy Defense Program Management Team have a wealth of experience stepping in to fix broken programs. We know where to focus efforts and how to work in a team environment without breaking what is working well.
Approximately 18-24 months before your program is up for Re-Compete, you should complete a thorough and independent review of customer satisfaction and program status. Too often, teams believe they are doing really well and loved by their customer when the truth is the customer is very dissatisfied. Hennessy Defense experts provide an outside and independent status review and customer satisfaction survey. We help identify problem areas and changes that can be made well ahead of the recompete. By the time the recompete comes around, the winning teams have improved program execution and personnel so the customer is truly happy and will do everything he can to make sure you win the recompete.