Capture and Proposal Consulting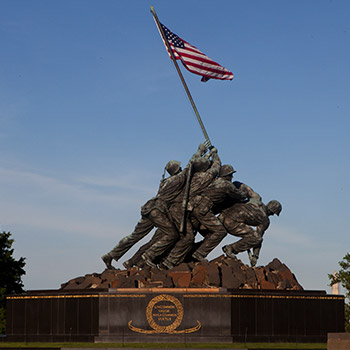 The core of our business is Capture and Proposal Consulting. We offer end-to-end Capture and Proposal consulting services from early Win Strategy development to final publications. We have true experts who understand every aspect of large capture and proposal efforts.
Capture Managers require a unique balance of Business Development, Program Management, Engineering, and Entrepreneurial skills. Capturing new large opportunities requires a unique skill set not often well understood by many company leaders. The Capture Manager must force teams to:
Start early...... way early
Deeply understand all the customers involved in the decision making process
Address the true customer's needs and the underlying issues to those needs
Understand every aspect of their competition and how they plan to win
Discriminate their offer from the competition
Focus on the high impact critical actions that make the difference between winning and losing
Allocate detailed, quantitative value offerings throughout the proposal
A "Capture Battle Plan" provides the framework for a winning solution. Early focus on the customer and their "Most Important Requirements (MIRS)" ensures capture teams have the time and access to the customer to make big changes that truly affect Probability of Win (Pwin). Simple but effective Templates provide a straight forward way to force a team to ask the right questions. If a team completes key steps outlined in the "Capture Process" with clarity and depth, the Pwin increases with each Critical Action Item.
The experts at Hennessy Defense can help you develop a well defined Capture Battle Plan to position for the win.
Expert Proposal Managers understand how to drive a team to produce high quality content but with absolute deadlines. Hennessy Defense provides Proposal Managers that focus on winning solutions. Teams often have great ideas on win themes and solutions but have difficulty translating those ideas into clear and compelling proposal offers. The Proposal Management Team at Hennessy Defense use proven techniques to make sure your best ideas are not lost between the strategy sessions and the proposal writing.
Volume and Section Leads must not only pull content from your technical experts, they must be able to write compelling proposal content and develop outstanding graphics. Hennessy Defense Volume and Section Leads are not only great writers, they help develop solutions by interviewing your Subject Matter Experts (SMEs). We continually question your experts to pull depth and discriminators with enough proof to show minimal risk. Developing the "Feature, Benefit, Proof" for all key solution points takes relentless digging and pushing. Too often the solution offered by the experts lacks the depth and true customer benefit. Too often technical experts see the world through their own technical eyes instead of the customer benefit. Our team views all portions of the offer from the customers eyes.
Technical Proposal Writers require not only great writing skills but the ability to understand how your offer will knock out the competition. They need to ensure 100% compliance with all RFP requirements while telling a story that is interesting and easily read. The Technical writers at Hennessy Defense can wade through conflicting RFP directions, Statement of Work requirements, and specification requirements to develop a cohesive offer that can be easily scored by the Source Selection Board. The key features and benefits of your offer must jump off the page and into the readers head. Our technical proposal writers have the skills to make sure your proposal scores blue.
Proposal Coordinators must keep track of 100's of activities all running at a frantic pace. Efficient meetings and commitment to every deadline can never be sacrificed. The coordinators at Hennessy Defense have been through this drill many, many times. Only experienced Proposal Coordinators can efficiently and effectively support large proposal teams through the crunch of a short turn proposal.
Graphic Artists that work in the proposal world have unique skills of turning complex technical ideas into clear graphics where the message is understood in seconds. Our graphic artists have been working challenging proposals with complex technical solutions for many years.
Publications Experts understand that a clear, easy to read, proposal is key to being scored well. The Hennessy Defense team of Publications experts know what it takes to make sure that documents are formatted and clearly laid out. Our team have been there before. From the 2AM final cuts to the White Glove review, our publications team have worked on some of the biggest Government proposals out there with Billions at stake.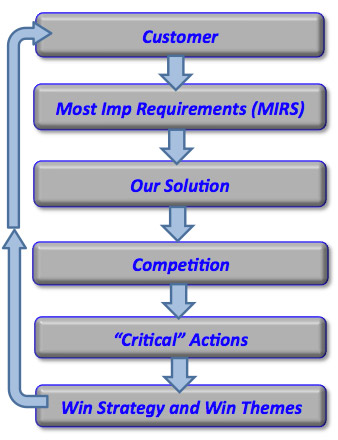 Customer Specifics / Rank Influence / Source Selection Role / History with you / Customer Management Plan
Underlying issues / Not just price of admission / Rank Order / Beyond the Spec/ His Buying Problem / His point of view
Detailed and Specific / Tech-Mgmt-Small Bus-Price / Win-Lose Factors / Why are we the Team they want to work with
Honest assessment / They are taking actions to win and want it as much as you do / From customer viewpoint
Focus on critical actions that move the Pw needle / Specific and hard hitting / Mini-Program Plan for each
How you will win / Key Discriminators / Allocate to all Sections of the Proposal / Features only we can offer
Battle Plan Focuses on Critical Actions that Move the Pw Needle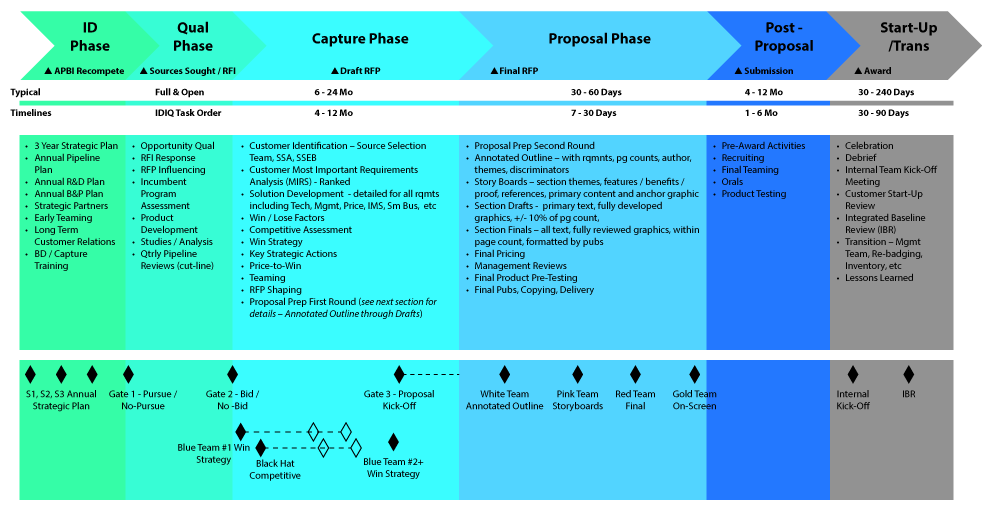 Up Front Positioning is Key to Win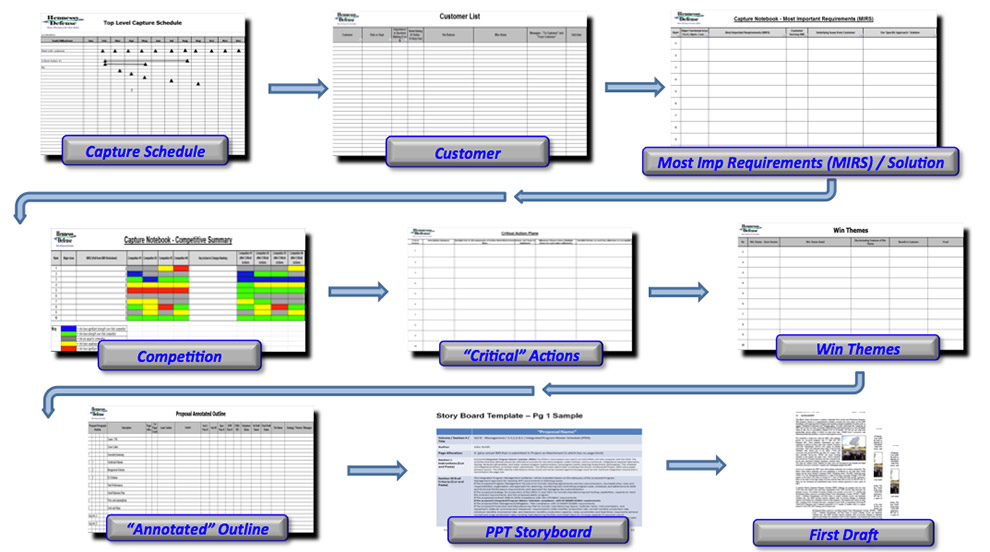 Simple but Effective Excel and Power Point Based Templates